My last tale was my gift to you, sharing my cultural knowledge. Since this is a follow-up, you can read it here if you haven't seen it.
A couple of my Hoosiers friends shared the story on their social media for their folks back home to see, and I enjoyed the comments it generated among folks in and from Indiana.
Debated points: The word, y'all. I texted cousin Cindy who still lives in Indiana.
What she should have said, is "They do not… in my yard."
Apparently, there's a lot of 'y'all' in parts of Indiana.
Learning there was a Kentuckiana surprised some people who live in that area. Others bragged about being from there.
Rocking chairs, or lack thereof, also got attention. Best I can tell, rockers are only porch furniture in that state. Cindy says she has none inside but sent proof she owns one.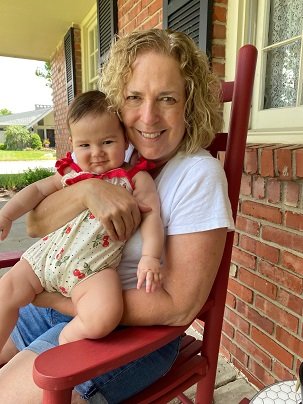 Our former housemate added confirmation.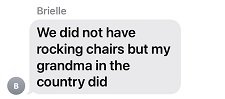 That's just weird to me. The only chairs I have that don't rock are at the supper table. And we never sit in those.
A chair that doesn't rock is firewood.
Perhaps the most interesting comment on my last tale was a question from another friend in France. (I forgot I have more than one.)
"What's a Hoosier?"
This is when it's good to know people that know stuff. Y'all have me, so here we go.
Back in the olden days, as settlers were starting to migrate west, bourbon was discovered in Kentucky.
This was a game-changer.
With the discovery of brown water flowing freely from the hills in Kentucky, a whole lot of pioneering men figured they had found the American dream and stopped chasing it.
Besides, going farther than Kentucky meant you had to cross the Ohio River. That seemed like a lot of trouble, and heck, they were happy, so they nailed their boots down in places like Louisville.
That meant the pioneers who decided to keep moving were mostly womenfolk.
They crossed over the Big Four Bridge and moved on to settle in Indiana. But they needed help. They needed to raise families to work the land.
For that, they needed men.
Since men were in scarce supply, the few that had made the journey were a high-demand commodity. Eventually, they were a shared commodity.
There was no shame in this. It was a necessary rite of survival. Even the children knew this.
What the children often did not know was if they shared a father with neighboring children. So, they learned to ask.
Here's how a conversation of three kids getting together for the first time might go:
Kid 1: My dad's Henry. Who's yer's? Kid 2: Henry's my dad, too.
They would then turn to Kid #3 and ask, "Who's yer's?"
The "who's yer's" question became so common that if you heard it, you knew it was being asked by someone from Indiana.
The end.
And that right there is such a good story, it's gotta be true.
©2022 Cox Media Group